I had the intention of making my niece a stuffed animal, but as I was working on it, I realised that it was indeed for my son, not my niece. Inspired by my sister's Facebook status that they were baking, I decided to make her (my niece that is) an apron instead. And while I was at it, I also made one for the other niece (my boyfriend's niece, really). They're 1.5 months apart in age so I could the same pattern.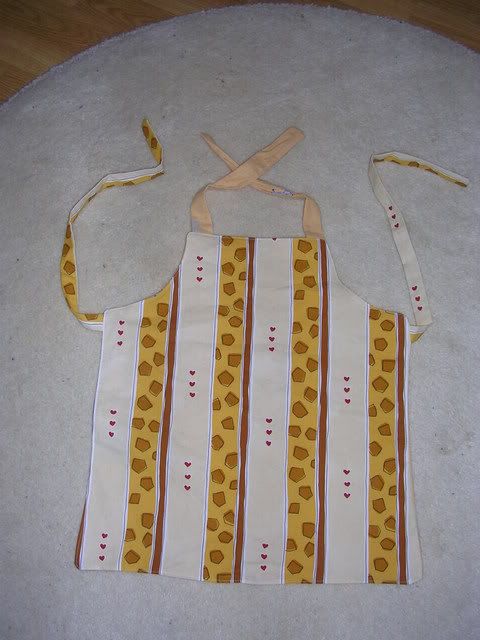 I had the intention of indivivually choose fabrics, but in the end they got identical ones. Niece L is more "pink" and niece A more unisex, but I didn't care for the pink fabrics at all. They are reversible with this giraffe stripes for one side, the cool side.
The cute side has small animals and numbers and letters on it. So the girls can choose if they want to be cool or cute. Both fabrics are pretty heavy, so I'm sure they will work for cooking, baking, painting and other crafts.
I used
this tutorial
, with the suggested changes.
Blogged
here
and
here
.