Good morning ladies, it's Wendy here again from
The Crafter's Apprentice.
I thought it was about time I showed you some of my presents as I'm nearly done now, in case you're in need of a little last-minute inspiration. You could always bookmark the ideas for next year of course.
Now, I have to admit that I used some of the items below for birthday presents throughout the year, but that doesn't stop them being good Christmas presents!
Patchwork pouches. These are from I Heart Patchwork, but tutorials for zippered pouches abound on the internet and once you've made one, you can whip them up in no time.
Lavendar sachets are also quick and easy to make and you can use whatever technique you like -this one is made with applique and a little free-motion embroidery.
These little knitted wire bracelets are pretty easy. Thread about 100 beads onto some jewellery making wire. Cast on 7 stitches with a pair of thin needles and knit. Bring up a bead every 3 stitches or so. Knit to the length of the wrist, cast off and add the findings.
Show off your embroidery skills with a simple bookmark. My patterns were from
the Floss Box
but you can use any designs you like.
You could make some tea towels to match these oven gloves, tutorial on
Sew4Home
These counting bean bags are from my own
tutorial
and go down a storm with little kids.
Another idea for little kids is a travel car playmat. I made this one up as I went along, but again you can find tutorials all over.
Coasters are a really quick gift and can be made with scraps. These are from Last Minute Patchwork Gifts.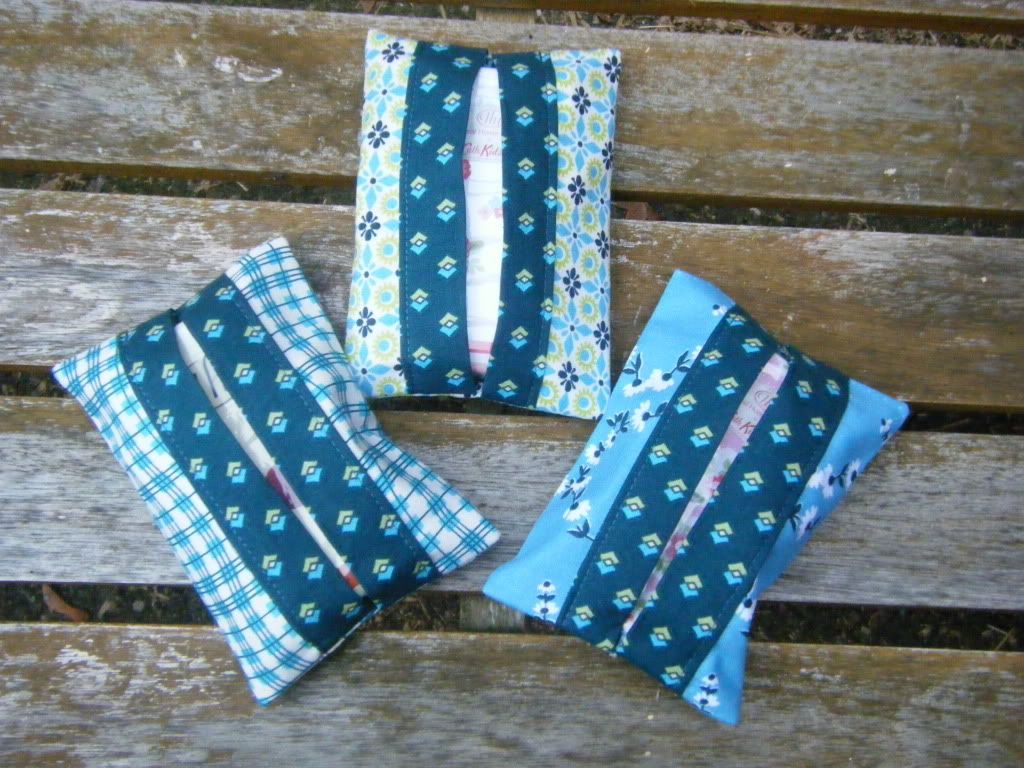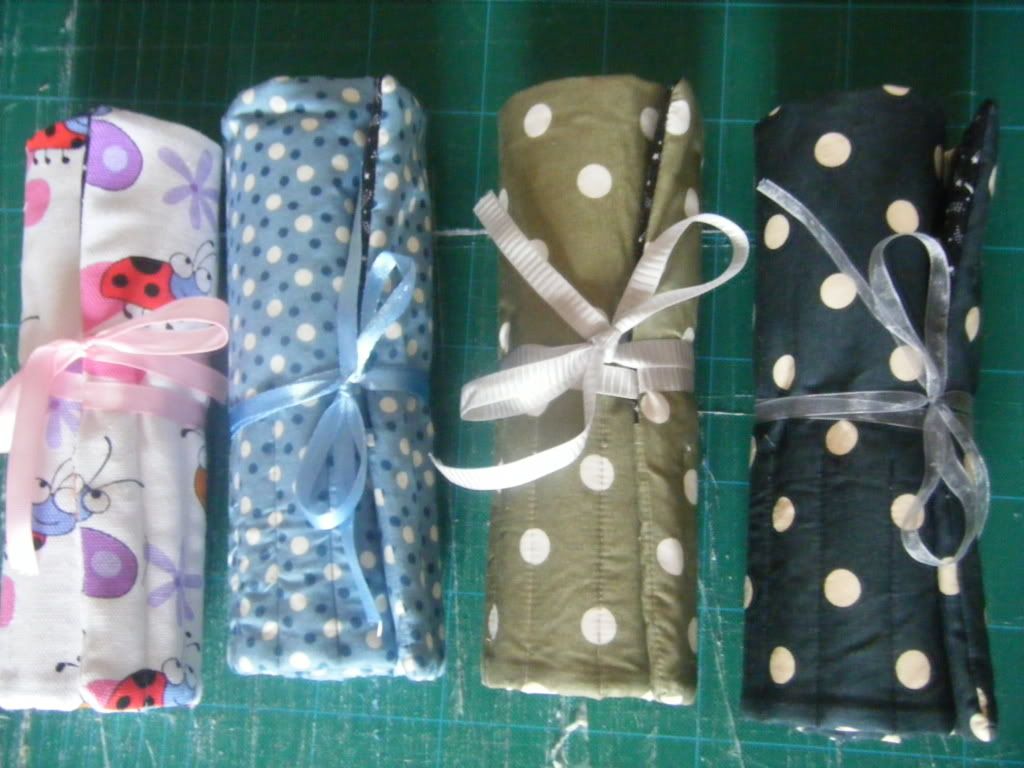 Crayon rolls are a great gift for children, mine were from a book, but there are about a million tutorials out there.
If you've got a few evenings to spare, you could cross stitch a bookmark, I used
this free pattern
(I'm very sorry, the formatting on this post has gone all weird and I seem powerless to fight it!)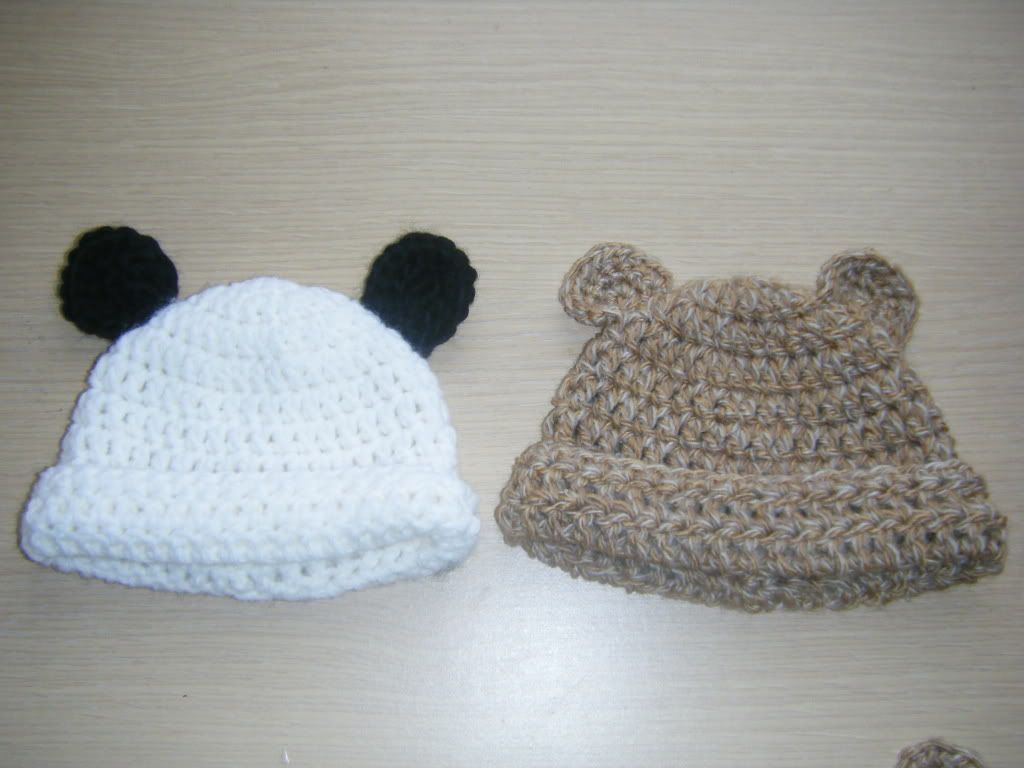 A great gift for babies from
this free pattern.
Who doesn't love babies with ear-hats?
Tissue holders stuffed with Cath Kidston and Emma Bridgewater tissues from
this tutorial
take minutes to make
Teacup candles, so quick, so easy, so cheap.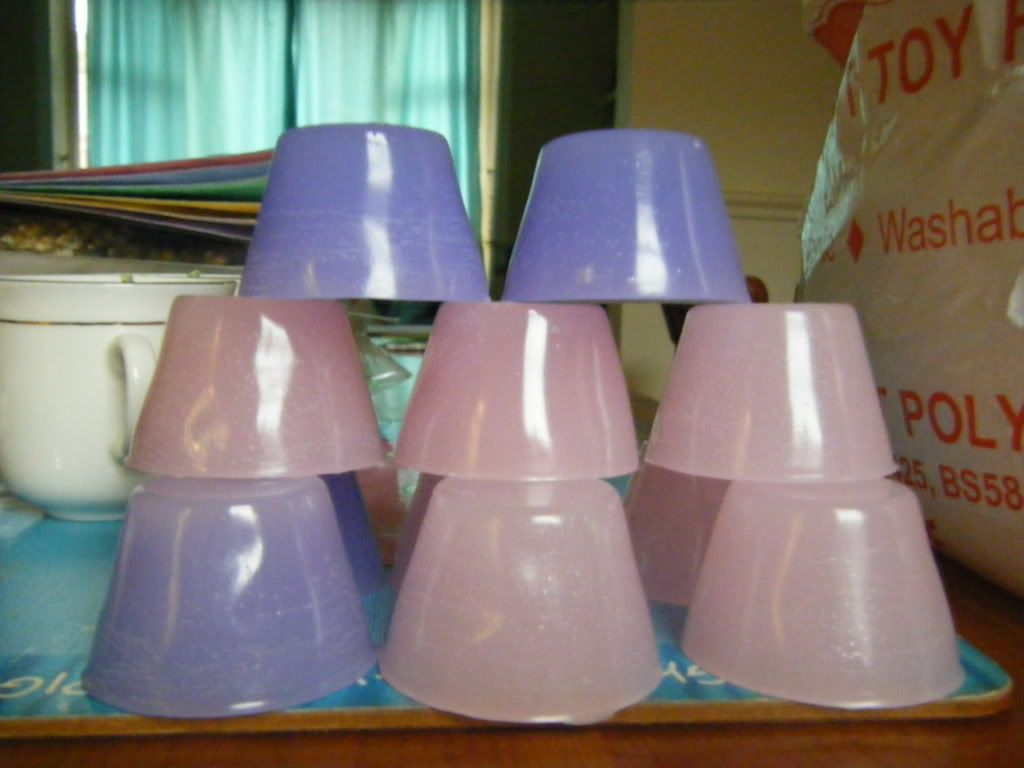 Wax tarts for a burner are also very easy. I bought a silicone mini muffin tray from the poundshop and just added wax, colour and scent. Lovely!
How about
a tutorial for
a wine bottle cosy for the wine buff in your life?
And my last offering, one for the men, a boxy wash bag. Or you could do it in feminie colours for the ladies in your life. These were super-quick to make. I can't click on the tutorial link but google "Patchyapple boxy bag" and it'll pop up!
I hope I've provided you with some inspiration? This will probably be my last post this year, but I'm hoping Tilly will open the blog again next summer so we can get an early start on Christmas makes for 2012.