I tried out this recipe I thought up - no bake crispy bites that I think will look good rolled into truffle shapes and stacked in a ribbon-tied bag, jar or box. Cheap, easy and quick. Just the way I like 'em.
If you want to make your own, here's what you need and how to do it: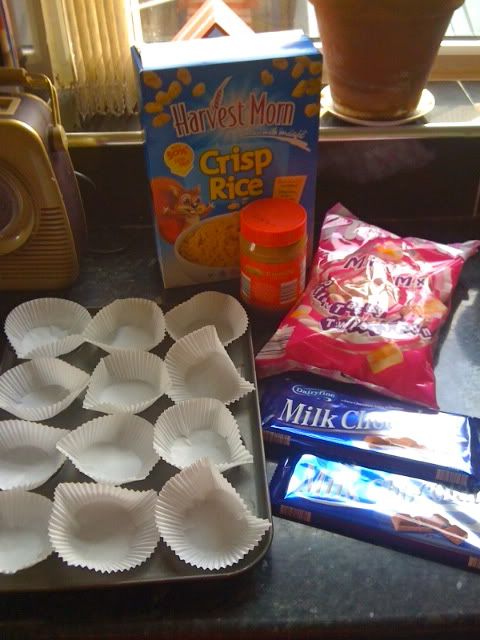 Rice cereal, milk chocolate, peanut butter and marshmallows! (You can add any extras you want e.g. toffee, nuts or dried fruits)
1. Put 350g milk chocolate, a big handful of marshmallows and a heaped tablespoon of peanut butter in a heatproof bowl over a pan of boiling water and stir until melted.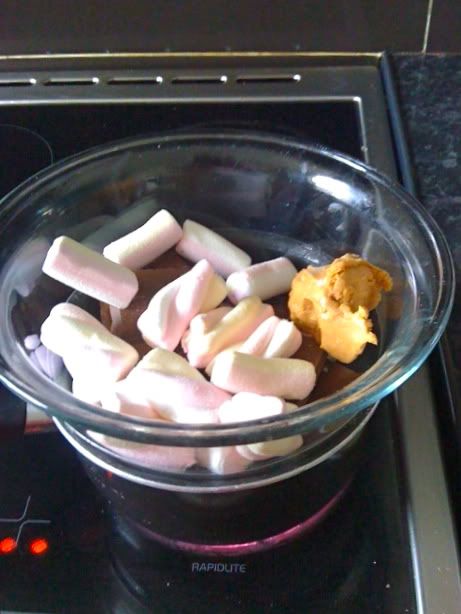 2. When the mixture is completely melted (it'll go quite thick), add in a few cups of Rice Krispies cereal and stir.
3. At this stage the mixture is at a great consistency for moulding - they'd be great made into truffley shapes in mini cake cases. When you've moulded them just leave them to harden up and pop them in the fridge.
As a gift you could stack them up in a mason jar or put them in a cardboard cake box with a ribbon. Hope you enjoy these!