I've been having a sweatshop over here, sewing three, pretty much identical jackets (two of them are a bit bigger).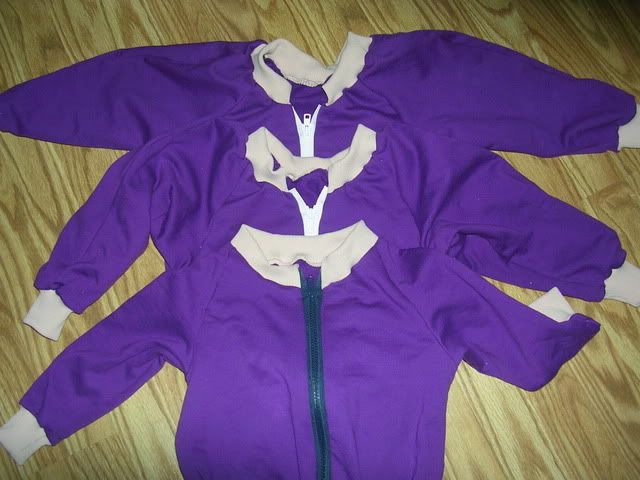 They also have different zippers so that it will be easy for me to tell the bigger ones (pink zipper) from the small one (blue zipper). I know that the kiddo loves his, it feels cruel to make him wait for Christmas, but maybe then he'll have forgotten about it and be surprised all over again. (What to do next year when he will be more aware of what I'm doing. I must resort to sneaky sewing and no fitting).
The fabric is a sweatshirt fabric I found in the scrap bin and for the wristlets I chopped up an old failed project.
More pictures and information on
my blog
.